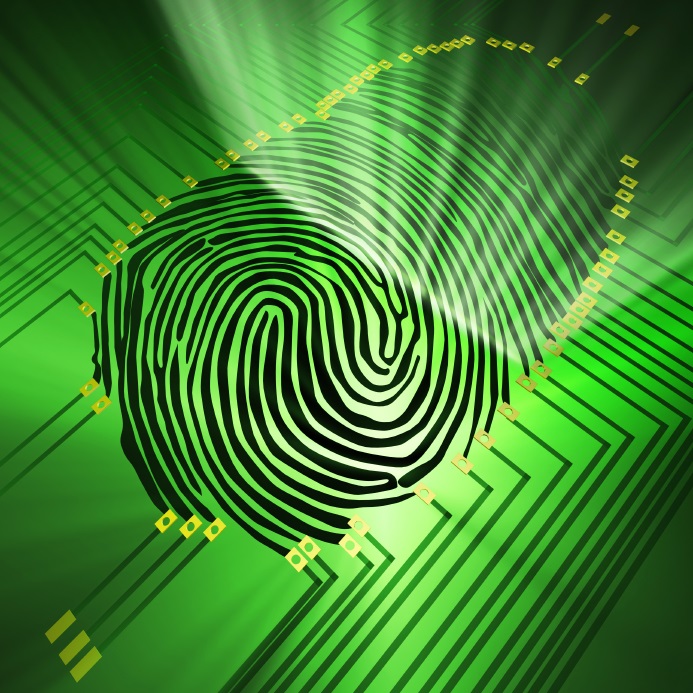 A biometric system is a technological system that uses information about a person (or other biological organism) to identify that person. Biometric systems rely on specific data about unique biological traits in order to work effectively. A biometric system will involve running data through algorithms for a particular result, usually related to a positive identification of a user or other individual.
The specific nature of today's biometric systems is associated with a specific use of the term "biometrics." In general, biometrics is any use of biological data in technology. Biometric systems focusing exclusively on the identification of humans have become the major kind of biometric system in today's IT world.
Governments, businesses and organizations can use biometric systems to get more information about individuals or about a populace as a whole. Many biometric systems are developed for security applications. An airport scanning device, a "bio-password" system, or an internal data gathering protocol is an example of a biometric system that uses identifying data for a security result.
Biometrics is used for security systems and replacement systems for ID cards, tokens or PINs. A key difference between biometrics and other systems is that biometric verification of physical information requires a person to be present, which adds a layer of security because other ID types can be stolen, lost or forged.

A biometric system includes the following components and features:
A sensor that grabs data and changes it into a usable, digital format via software. This data may be from human behavioral or physical characteristics, such as a fingerprint or retinal scan. An acquisition device, such as a microphone or scanner, captures the data.
A biometric template developed via the biometric system's signal processing algorithms. These templates are compared to the biometric system's data storage, and data is usually encrypted for added security. A matching algorithm compares new templates with others held in the biometric system's data storage facility.
A decision process uses matching event results.
---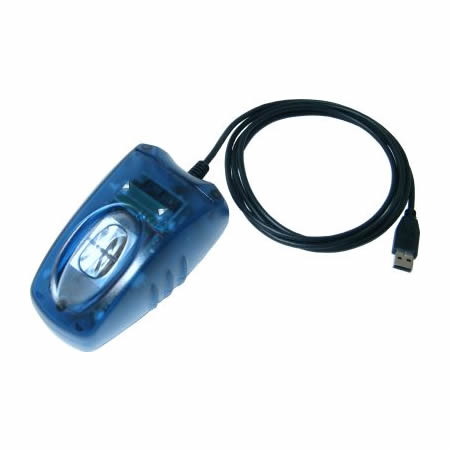 Fingerprint Scanners Biometrika Fx2100-basic and Fx2100-PIV
The Fx2100 fingerprint scanner (completely designed and developed by Biometrika) fills the large gap existing between the expensive high-quality scanners (FBI-compliant) and the entry-level systems (which do not allow robust and reliable applications to be developed).
---
PIV Certified Fingerprint Reader Crossmatch U.are.U 5160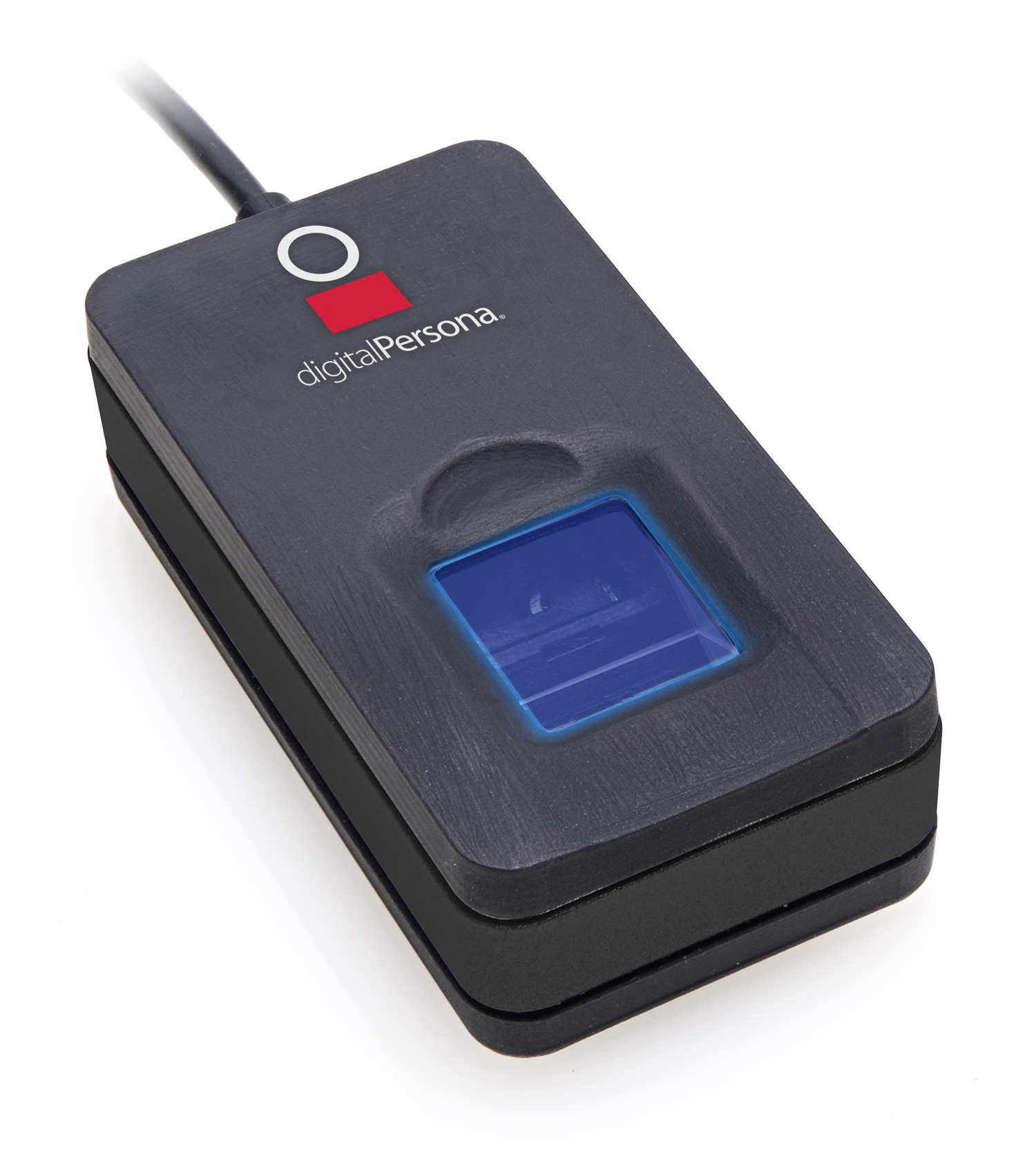 The touch-style U.are.U 5160 Fingerprint Reader is a FIPS 201 PIV-certified, optical fingerprint sensor designed to serve as a USB peripheral. With a contemporary design, compact size and unsurpassed performance, the U.are.U 5160 is the natural choice for those who want and need the very best.
---
Eikon USB Biometric Readers Touch 510 and 710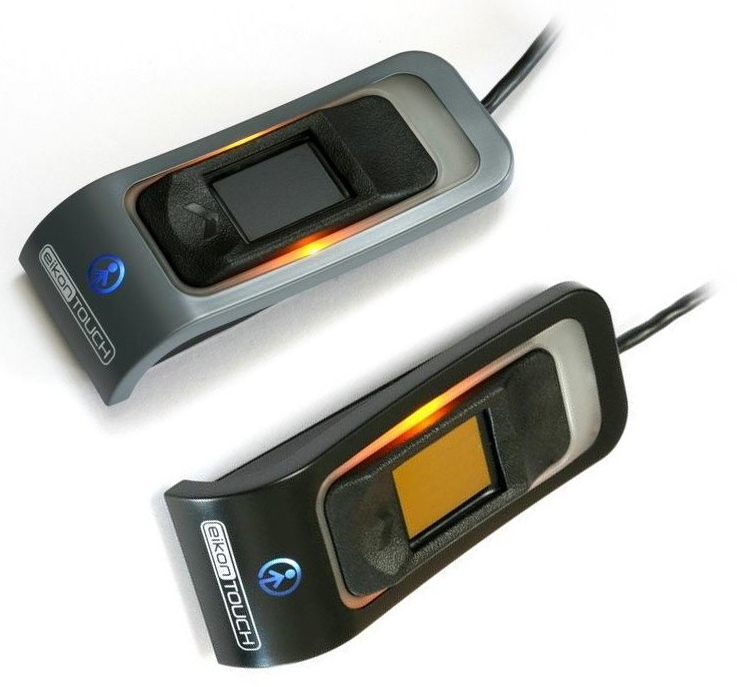 The Eikon family of USB fingerprint readers provide quick and reliable biometric authentication by leveraging proven technology, from swipe sensors found in millions of laptops to government certified touch sensors. Software Development Kits (SDKs) offer flexible APIs to enable fast integration with a broad range of applications.
---
Fingerprint optical reader Startek FM220 CMOS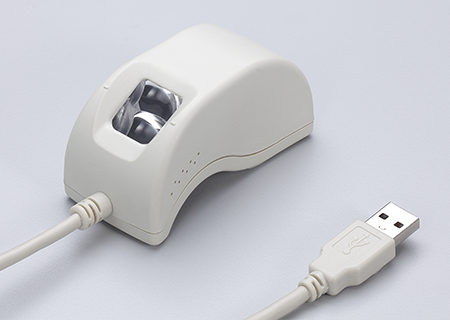 FM220U is a CMOS-based optical reader with high-quality. It can capture images and verify fingerprints with high speed. FM-220U has used in enrollment and attendance verification applications as a stand-alone or embedded device.
---
Fingerprint Smart Card Reader Futronic FS82HC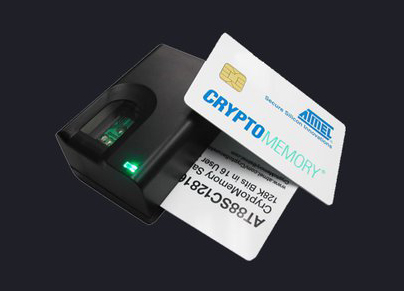 The Futronic FS82HC Fingerprint Smart Reader combines Futronic's FS80H USB2.0 Fingerprint Scanner and ISO7816 smart card reader into one device. FS82HC has exactly all features of FS80H. So it can be used as purely fingerprint scanner with all Futronic's standard software.
---
Fingerprint Scanner Futronic FS80H/81H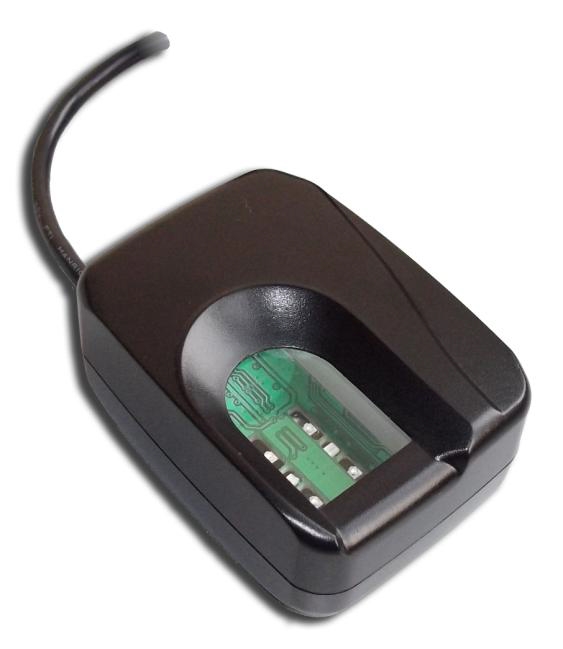 Futronic's FS80H USB2.0 Fingerprint Scanner uses advanced CMOS sensor technology and precise optical system to deliver high quality fingerprint image. It can capture an almost un-distorted raw fingerprint image into PC in 100ms. So it is good for any fingerprint recognition application.
---
Fingerprint Scanner Futronic FS88H FIPS201/PIV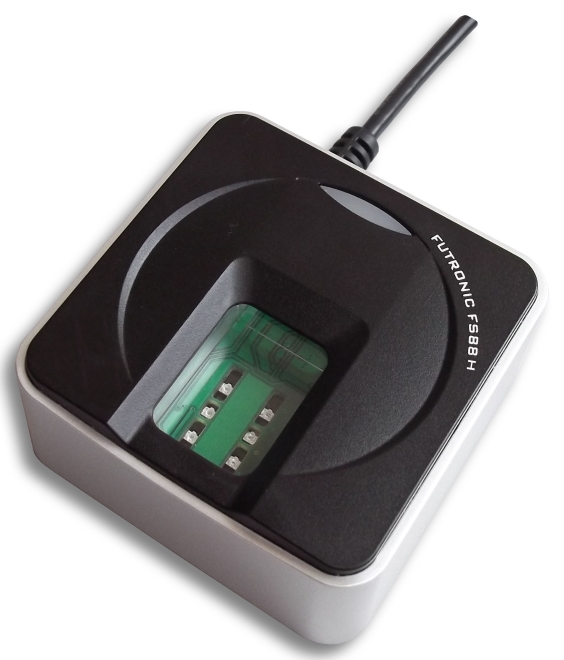 FS88H is an enhanced version of FS80H USB2.0 Fingerprint Scanner from Futronic. It was certified by FBI to be compliant with PIV-071006 Image Quality Specification (view PDF) for Single Finger Reader. So FS88H meets the US Federal Information Processing Standard 201(FIPS 201) for Personal Identification Verification (PIV) of Federal Employees and Contractors. It is also listed in the US General Services Administration (GSA) FIPS 201 Evaluation Program Approved Product List.
---
Povežite se sa nama i dobicete sveobuhvatne informacije i punu saradnju za proizvode koji vas zanimaju. Uvek se možete osloniti na nas za savet o Vašim projektima. Pozovite nas: +381 11 33 44 862 ili na sales@kartica.rs